AVIXA's TIDE Conference takes place next week in Orlando, Florida – June 11 – the day before the opening of the show floor at InfoComm 2019. If you have not attended TIDE, it's a refreshing addition to the InfoComm show and conference. While InfoComm itself offers up so many great conference sessions, TIDE is more focused on experiential, on thinking outside the box, on new ideas and new approaches not just tech solutions– and it brings in people from the both the content creation fields and the end user side.
For the full list of speakers and sessions, and to register, see: tideconference.com
Here is just a taste of things from 3 of the presenters that will be at TIDE on Tuesday June 11. In the Q&A below, these folks answered "three questions" from AVIXA on their vision of the industry: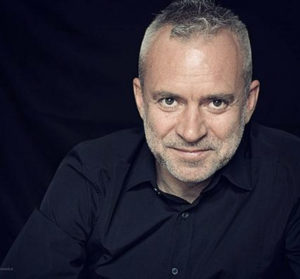 Bart Kresa is a Master Projection Designer who works in large-scale, high-end projection mapping. Bart founded BARTKRESA studio in 2006, a premier projection mapping company that specializes in developing one-of-a-kind experiences around the world.
How are public spaces changing to incorporate experiential technology?
We created a projection mapping installation in Redwood City, California, called "Magic Lantern 3D." The client wanted a unique experience to draw residents and tourists to the downtown retail, dining, and entertainment establishments during the week. "Magic Lantern 3D" is an outdoor projection mapping show that runs each week, year-round. The show started in 2015. Over the course of a few years, we created five shows for them to rotate. The opportunity to see something new continues to draw people to see the projections, and to enjoy the downtown area.
What are some new ways you've seen audiovisual and interactive technologies used to create a sense of a "destination"?
We have clients who see a projection mapping feature as a unique add-on to mainstream attractions. For example, we created a 15-minute projection mapping feature for Selfieville, an experiential museum in Monterey, California. The client wanted to differentiate its selfie museum from all of the others that have popped up in recent years and saw projections as a unique draw. In the reviews, their guests consistently cite the projection mapping show as something new and spectacular.
How do you build solutions that avoid obsolescence as technology changes and morphs?
Because our medium is digital, we look at many of our permanent installations as a growing library. The projection-mapping show at Selfieville currently has one 15-minute long show. However, over time, we will add additional shows that rotate, and even seasonal and special event shows that align with the client's growing business. Many of our permanent installations rotate their content seasonally to offer new experiences. We believe that good design and experiences transcend technological trends.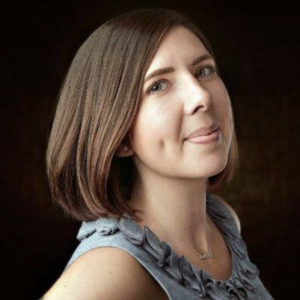 Patrice Speed is the Executive Creative Director of Britelite Immersive, a creative technology agency that places people and brands at the center of immersive content-driven experiences.
What are some of the latest innovations or technologies for creating immersive or interactive experiences for end users? 
In my work I'm always looking to tell interesting stories, and ultimately the story I'm trying to tell always dictates the technology. The large format and higher res screens available now are making it possible to create richer content at huge scales. This is opening up all sorts of opportunities to create installations and experiences for crowds or to fill huge public spaces. There are also a lot of new possibilities with WebAR kit because it allows us to create MR and AR projects without needing to develop native apps.
At Britelite we do a lot of R&D and test use cases for various hardware or technology that comes out. For instance, we might ask the team to spend some time coming up with an interactive motion capture game for a children's hospital. If that doesn't have a direct application for a client, we'll at least have lots of learnings about functionality we can tap into when we have related projects. If you have a good working knowledge of all the technology and hardware at your disposal, it becomes much easier to focus on the message you want to convey to the audience.
How are public spaces changing to incorporate experiential technology, and what is driving these changes?
Public spaces seem to be embracing experiential technology more and more. Retailers are using AR to create enhanced buying experiences. Malls are including experiential centers to draw crowds and some public spaces are being created specifically with the intent to offer immersive experiences. Restaurants are moving to including technology in their ordering process and dining atmosphere. People are coming to expect technology being used in public spaces, but it needs to be used judiciously and in a way that enhances a space, not detracts from it.
Using technology and innovation to create a sense of destination can help drive sales, increase brand affinity/preference, or just get a lot of buzz. The more compelling an activation, the more people will talk about it and companies want to put themselves in that space. A good example of using audiovisual and interactive technology to create a destination is the work Onedome  is doing in San Francisco at The Unreal Garden. People go to specifically experience that place as a transformative event.
What excites you the most in relation to your new projects? What are you most passionate about in your work?
I love that every project is different and there's no one right answer for where we'll end up. I'm driven most by people and crafting engaging human storytelling and design that puts people in a moment. That and the fact that the landscape is always changing means I constantly have to stay on top of emerging technology. This pursuit of the new and unknown keeps me engaged, and I love translating that into magical moments where people get involved with what we design and build.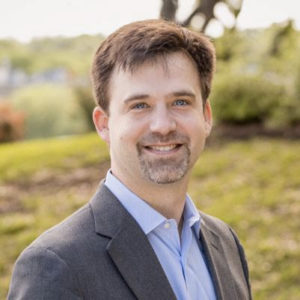 Trey Courtney is the Chief Product Officer for Mood Media, the world's leading in-store media solutions company that uses the right combination of sight, sound, scent, social and systems solutions to elevate the customer experience.
What is the expected lifespan of technology investments for your clients, and how are your technology vendor partnerships evolving to refresh AV hardware and/or more experiential designs?
In the "old days," a client could expect an investment in an AV system to last 7-10 years. But with the rapid pace of changes in technology and innovation, that lifespan has shortened. The good news is that not all of the components need to be replaced as frequently. For example, screens should be replaced more often to take advantage of new features, but there are other components that last much longer. We try to build modular systems for clients that allow them to swap out individual items versus the entire solution.
What is your process for creating experiences that engage people with technology and deliver value for your client?
For us it really starts with understanding the overall goals our clients want to accomplish with the space. Do they want to increase awareness, dwell time or purchase uplift? Once we understand those goals, we begin mapping out the content and customer experience. To me it's similar to designing a mobile app or website – we start with mapping the customer journey, then design wireframes, and then design the hardware and software solution to fit accordingly.
What excites you the most in relation to your new projects? What are you most passionate about in your work?
As everyone knows, retail is being significantly changed by the rise of mobile, and retailers that want to survive need to elevate and evolve the in-store experience. We're working on a number of projects for large brands where we're designing solutions that completely reinvent the buyer experience. These are the types of projects that get me really excited because we're helping to determine their future.
My passion has always been about using technology to solve business problems. I like challenges where I look at things from both a business/financial perspective as well as a technical one, because both need to be balanced to deliver a world-class solution that drives real-world results.
For the full list of speakers and sessions, and to register, see: tideconference.com
Market Trends – Gensler Spotlight
Sign up at the right to get industry analysis, curated data, and information (you can actually use) from the digiDaybook Newsletter.