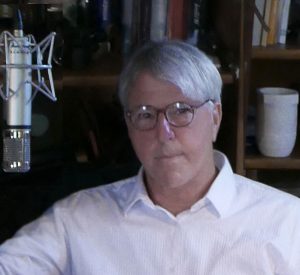 David Keene is a publishing and multi-platform content team leader with extensive business development, content marketing, and branding/PR experience for top industry players on all sides of the media divide: publishers, brands, and service/solution providers. Having always been an independent consultant (for 20+ years) to the industry, David leverages the best of both worlds for his clients: insider tech industry knowledge (not "agency" guesswork), and deep–­and objective–knowledge of the publishing and media world.
David was the principal consultant to the AV Systems Group at NewBay Media, and at NewBay Plus (NewBay Media's Content Marketing division) throughout NewBay's entire presence in the markets. David was involved heavily in new business development and content marketing, as well as editorial direction and editorial production. He was key to NewBay in their coverage of – and content marketing services for – companies such as LG, Panasonic, Planar, Samsung, Leyard, Matrox, Texas Instruments/DLP, Sharp, Sony, Casio, Epson, NEC, and others. He steered Content Marketing initiatives and content creation in all formats/platforms, as well as editorial coverage of the industry year-round and surrounding major trade shows such as CES, NAB, InfoComm, ISE Amsterdam, Digital Signage Expo, and more.
In addition to high level consulting and management for NewBay Media–and now Future PLC–his other clients have included: DSEG (Digital Signage Experts Group), VintageAmericanGuitar.com, High End Systems, Miller Pipeline, and United Pipeline of Mexico.
David is also fluent in Spanish and has experience in Latin American markets, that– combined with his training in Economics– offers clients assistance in international initiatives.
---
Contact
[email protected]
512-922-8413
@digiDaybook