---
By Brad Gleeson
It's no secret that the OOH advertising business is resource-intensive and wasteful – some may even go so far as to say environmentally "challenged" due to the massive amounts of toxic byproducts created by the production and printing of large vinyl billboard materials. And some would argue that the DOOH segment of the business is hardly any better, with LED billboards consuming massive amounts of electricity. But drilling down to the details, there are trends and new business models that bode well for making DOOH a force for good and a model of environmental awareness and sustainability.
I was encouraged by the post about a year ago from OAAA President Nancy Fletcher on their website entitled My Turn: OOH Industry Environmental Track Record that cites a number of initiatives by OOH media companies large and small to both improve the environmental impact of the industry's processes and to use the medium to communicate and promote pro-conservation (as opposed to "conservative") messages. While OAAA can be somewhat forgiven for generating industry propaganda, the article gives plenty of examples of efforts to "do well by doing good" In the industry.
Around the same time as this article was published, I was re-evaluating my own goals and direction after leaving my role as Chief Commercial Officer and co-founder of CIVIQ Smartscapes, producer of the LinkNYC, WayPoint and MTA TravelStation kiosks. I am really proud of the work that Intersection, CIVIQ and NY DOITT are doing to develop the LinkNYC network into a platform that provides public services and meaningful social benefits paid for through advertising. I believe examples like voter registration, Healthcare enrollment, Social Services access through the wonderful Aunt Bertha App are just the beginning of ways urban technology can improve the quality of life in cities. But we still have a ways to go before we can demonstrate how the sustainability an social benefits made possible by the OOH industry more than outweighs the negative perceptions of advertising in public spaces, in my opinion.
So, I was pleasantly surprised by the range of new companies and clients of my consulting business that expressed not just an interest, but a commitment to creating OOH media platforms that are specifically designed for sustainability and public benefit. Maybe it's because this is what I was looking for, but before I knew it, I was working with three companies that deliver OOH solutions that are sustainable, beneficial and help improve the environmental impact of the OOH and DOOH industry.
Soofa is the business closest to what I had been working on while at CIVIQ. This women-led MIT spin-out has been building solar-powered street furniture – cell-phone-charging park benches and e-paper digital sidewalk signs – for the last three years and now has a footprint in 120 cities around the US. Their products include pedestrian sensors that can inform municipal traffic and "vision-zero" efforts while the displays communicate public service messages. The signs require no external power or wired connectivity, are relatively low cost, and can be installed or relocated easily. Their Atlanta Case Study shows that the right approach to digital technology improves communications between cities and their residents and helps build the relationships between local businesses and their neighborhood.
Via Verde is an amazing and ambitious project to improve the quality of life for millions of residents of another one of the world's largest cities (besides New York), Mexico City. Through the construction of nearly 1000 vertical gardens along the side of the city's business highway, Via Verde intends to improve the ratio of green area per capita which the World Health Organization links to improved air quality, reduced temperature and the overall health and well-being of a city's inhabitants. The media company supporting the project – GPO Vallas – will install digital advertising columns interspersed throughout the gardens to cover all project costs. Sensors and cameras will measure air quality, alert the city to environmental and traffic problems in real time, and provide commuters with information to make their commutes more efficient and enjoyable. The project was started when the founder – Fernando Ortiz Monasterio – created a survey on Change.org that resulted in over 80,000 positive responses in less than a week. Follow-on surveys have shown that more than 90% of the residents of Mexico City who responded either "Like" or "Love" the way the project has impacted their lives and their city. I am now working with Via Verde on the expansion of the project in Mexico as well as discussing the opportunity to bring the concept to other similar large cities worldwide.
KA Dynamic Color is a technology start-up that is developing the next generation of digital billboards. These "pigmented pixel" billboards would consume nearly zero energy, reflect sunlight more efficiently than either printed or LED displays, and require no vinyl materials or toxic inks to create their image. The images can be changed as frequently as an LED display (1 second switching time) and could even be mounted on the sides of building and sports areas to allow the color of an entire building to be changed or display an image or message. The technology is still more than a year from commercialization, but early indications are that this unique approach to DOOH could be both disruptive and sustainable enabling fully solar-powered DIGITAL billboards and signs with color image capabilities rivaling printing.
With advertising becoming increasingly fragmented, digitized and pervasive, the potential for public backlash grows. Ads are seemingly everywhere already – on buildings, stadiums, buses and now everywhere on your phone. The potential for advertising revenue as the financial model to support municipal programs – from transit systems to smart city projects to who-knows-what-next – is increasingly being tapped resulting in more ads in more places, especially in the cities with the most social and economic challenges.
It's time for the OOH industry, and DOOH in particular, to develop initiatives, strategies and business models to create and support innovative approaches to making out-of-home advertising a force for good and a model of environmental awareness and sustainability. With the proper priorities, there may come a time when OOH businesses are held up as change agents that support meaningful programs that improve the quality of life for city dwellers on a global level. I can only image how that will drive MORE advertising revenue as brands compete to associate themselves with this positive image and outcome. I know that this is a focus and direction I will continue to advocate with my partners and clients going forward.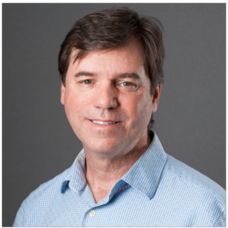 Brad Gleeson is co-founder and managing partner of TargetPath LLC, a business accelerator and management consulting firm with specialization in a wide range of markets and disciplines including digital advertising and smart cities. For more than 25 years, Brad has contributed to the DOOH landscape through the creation of such platforms as the Digital Signage Resource Directory, Digital Signage Magazine, DIGI Awards and the formation of the Digital Signage Expo. As co-founder and Chief Commercial Officer of CIVIQ Smartscapes from inception until late-2017, Brad helped launch a new model for urban infrastructure that provides valuable benefits to cities and inhabitants, supported through DOOH revenues. Brad is based in Portland, OR and is a frequent presenter to the DOOH and Smart Cities industries.
Market Trends – Gensler Spotlight
Sign up at the right to get industry analysis, curated data, and information (you can actually use) from the digiDaybook Newsletter.